What You Need to Know About Garages and the Internet
05/23/2016
Back To Blog
Intelligent garage design
For decades, garage door companies have strived to create beautiful garage doors without sacrificing security and safety. Engineers have improved upon their designs to overcome the challenges of theft and burglary. Such improvements have taken a new form as smart devices have begun to sprout up, allowing people to see into their garage from their smart phones. The internet of things has presented technology developers with a way to let home owners watch their own homes when they're away.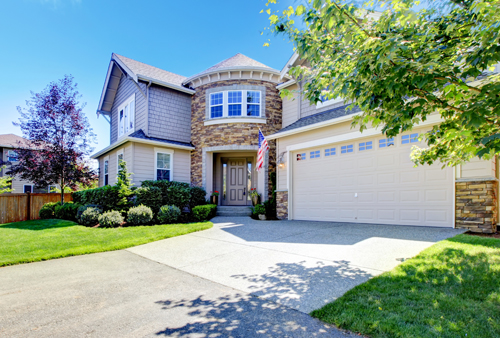 A new kind of garage door opener
Smart garage door openers connect to the internet allowing third party devices to bring each door to life. What's more, being able to get a live video feed of your garage on your smart phone is only the tip of the iceberg. Some devices even detect you approaching and will open the door for you without pushing any buttons. Meanwhile, those not recognized by the system are denied access to your garage. It's important to note that garage security in the 21st century has come a long way. Earlier garage door clickers had a limited number of codes, yet today, anti-theft has shifted from remote controls into the hands of the consumer, literally. Just about everything you could do with your garage is ready and available on a smart phone. If you're looking to make the upgrade and you'd like it done by a professional, one of our experts will be able to help get you started.