Gate Repair Services
Back To Our Services
A steel gate is usually put up for security reasons. It's meant to keep you, your family and your belongings safe. Any gate is designed to be hard to open from the outside, especially when it's locked but with the right key or in the case of automatic models, the right code or remote control, opening your gate should be a cinch.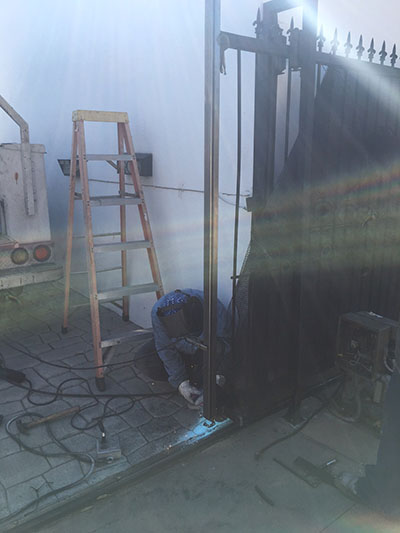 The Broken Gate
It's typical for steel to be used in the construction of gates since it's relatively easy to work with and it's pretty sturdy and reliable. Your gate will last for years without much maintenance but if you're really not paying attention, it will still breakdown on you due to insidious damage caused by the elements or due to sudden impacts caused by bad driving. When you find that you're in need of gate repair, don't hesitate to give us a call. We're ready to provide you the services that will fix your particular issues.
Automatic No More
As a gate company, we're trained not only to install and repair gates but we're also able to install and repair openers. We know that you want everything working just right; that's why you had your automatic openers installed in the first place. We can provide the automatic gate repair services you need to keep it that way. We are confident that no matter what issues you're facing with your particular opener, we'll find a way to fix it. We can weld pieces back in place, straighten bent parts, repair wiring as well as replace non-functioning mechanical or electronic parts.